Family Card
compiled by Jim Falk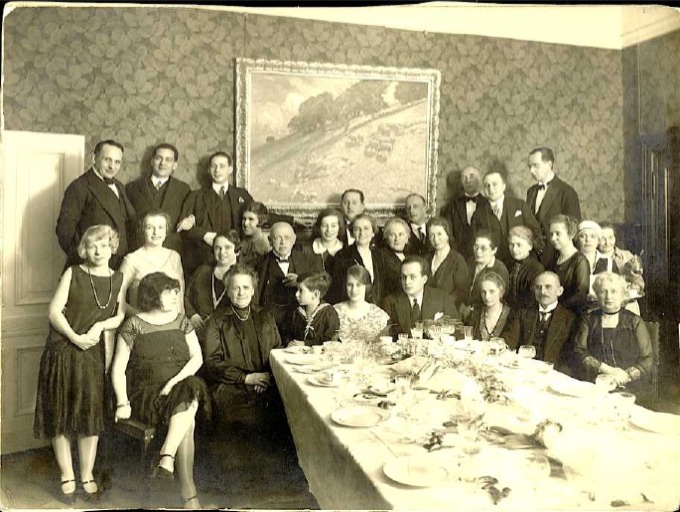 Introduction
This is a draft genealogy (as at 23 Jul 2023) centred on the Cassirer, Cohen (and Falk and Rowley) families but of course bringing in many other families and family trees. (Many more Rowley ancestors have been compiled by Lesley McNaughton. Sadly, as shown, Sue Rowley, died on 3 Sep 2016.)

The details of the 7,637 or so people and 5,487 families assembled here have been compiled out of a mixture of sources. Even after over a decade of evolution of the site based on much feedback, this exercise is and will always be incomplete. Further, since I have often had to rely on secondary sources, there will be errors. Further clarification, relevant information, nicer pictures and corrections are invited, will be very welcome and can be e-mailed or snail-mailed to the addresses below. In short I invite your participation in making this useful.

The best place to start for the family tree is to click on Home Card (or go direct to Surnames) in the Content section above.

This site incorporates more than a family tree - since the bare connections of who begat who are not so interesting without the stories which connect them together. So I have also assembled documents relating to this, and they are shown at http://meta-studies.net/pmg/index.php?n=Main.Introduction.

The site has been much improved by the generous assistance of increasing numbers of people (usually relatives) who have provided information I did not have. (To read about these please click on http://genealogy.meta-studies.net/ZDocs/acknowledgements.html )

It would be rewarding to get your input. You can help in this way by emailing me. For contact details see http://genealogy.meta-studies.net

Jim Falk.
Contents