Birth
28 Jan 1878, SOUTHSEA, Hampshire, England
Death
18 Jan 1959, Killara SYDNEY Australia
Spouses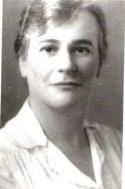 Birth
18 Jan 1887, HOBART Tasmania Australia
Death
8 Sep 1978, SYDNEY NSW Australia
Marriage
9 Nov 1912, Melbourne Victoria Australia
Notes for Harold Victor Hume WATCH
Possibility that second marriage is Bigamous - ref info from David

On the formation of the NGVR in Sep 1939, the Chinese Community of New Guinea were very keen to play a part in it. There was no provision for their enrolment with the Unit.

The Regimental Medical Officer (RMO) Maj Norman Bennington WATCH, suggested they form an Auxiliary Stretcher Bearer Unit which could be unofficially attached to NGVR. This was organised early in 1940 under the guidance of the RMO and his most efficient medical WO2 NGX496 WO2 Bob Kennedy MSM. It was a most capable and efficient Unit of about 40 young Chinese Residents of Rabaul.

NGX496 WO2 KENNEDY was executed by the Japanese at the fall of RABAUL; Norman WATCH was captured and spent the rest of the war at ZENTJU Camp in Japan and Died in Sydney NSW in 1951.

Their daughter I have as born Q2 1908, Birth Record 11a 221, Pontypool, Wales. She was a practising Doctor in Nairobi!?

She married an unknown Osmond, 1934, Marriage Record 1b 95, St Pancras, London.

Bertram R Hume Watch was born Q2, Birth Record 2b 537, Portsea, Hampshire, England. I believe he died about 1902

BORN = Registration date unless specific date known.